Get Back On The Road After a DUI With The Highest Rated Ignition Interlock Device
Intoxalock® ignition interlock devices
This small device, also known as a car breathalyzer is installed in a vehicle to prevent the driver from starting it aftering drinking alcohol. There are four main components to the device: the handheld unit, the mouthpiece, the relay cord, and the camera unit. In order to use it, the driver must blow into the mouthpiece of the device to give a breath sample to measure the breath alcohol content (BraC). If the breath sample is under the legal limit, the driver can start the car. The purpose of this handy device is to prevent drivers from getting behind the wheel after they have been consuming alcohol. In other words, if the breath sample does not pass, your car will not start. This device also enforces you to maintain sobriety by requiring breath samples throughout the span of driving. Many factors like the state you are in and the type of vehicle do affect the pricing of the device as well as the installation of the device. For more information on IIDs, visit Muritronix, where we provide installation services.
Serving communities in Madera, Chowchilla, Oakhurst, Fresno, Coarsegold, Firebaugh, Mendota, Dos Palos, Mariposa, and Merced.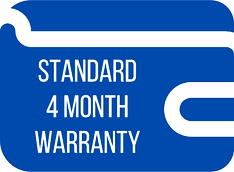 All of our services come with a standard 4 month warranty. If there is a faulty replaced part or workmanship, we will fix it at absolutely no cost to you. Original receipt required.
Get in touch with us today for a free quote.
Y como siempre, Hablamos Español.