Laptop / Computer Repairs
Need help fixing your computer?
Computer repairs - done in hours.
Let our expert technicians diagnose and repair your laptop or desktop computer.  We repair all major brands including Apple, LG, HP, Lenovo, Dell and more.  
If your computer has physical damage such as a broken screen, no longer turns on, crashes frequently, runs slow, displays error messages, or is in need of component replacements, we can help. Let us asses your computer's software, security, and components to get your device up and running as efficiently and smoothly as possible.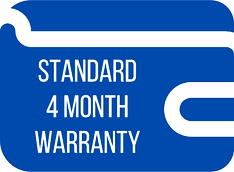 All of our services come with a standard 4 month warranty. If there is a faulty replaced part or workmanship, we will fix it at absolutely no cost to you. Original receipt required.
FREQUENTLY ASKED QUESTIONS
Get in touch with us today for a free quote.
Y como siempre, Hablamos Español.